With its spectacular location facing the Adriatic Sea, the Grand Meeting Hotel is located in Rivazzurra in a truly quiet and safe area, perfect for families and young people who would like to enjoy their holidays without having to worry about getting around. In fact, its location in the heart of the Romagna Riviera means you can easily reach many attractions by bicycle or via the metromare!

Join us and explore Rimini and its surroundings!
CYCLING ALONG THE NEW SEASIDE PARK IN RIMINI
Only 3 km from the hotel lies the brand new Rimini waterfront: a cluster of greenery, bicycle paths, fitness islands and open-air lounges. Guests can take advantage of our bicycles, available free of charge, in order to explore Rimini's 16 kilometres of waterfront while cycling.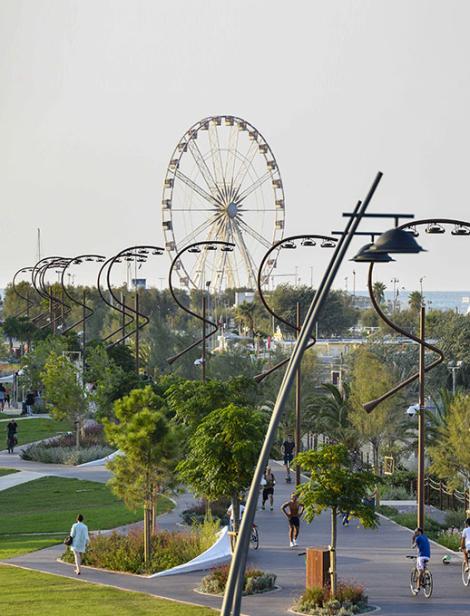 EXPLORING THE HISTORIC CENTRE OF RIMINI
As a Roman city par excellence, Rimini preserves a rare beauty. The historic centre has undergone an exceptional redevelopment that has enhanced all its artistic and cultural landmarks. Strolling between the Augustus Arch and the Tiberius Bridge to appreciate the city's history is a wonderful experience. Also not to be missed are the famous Fellini Museum devoted to the world of cinema and the Galli Theatre.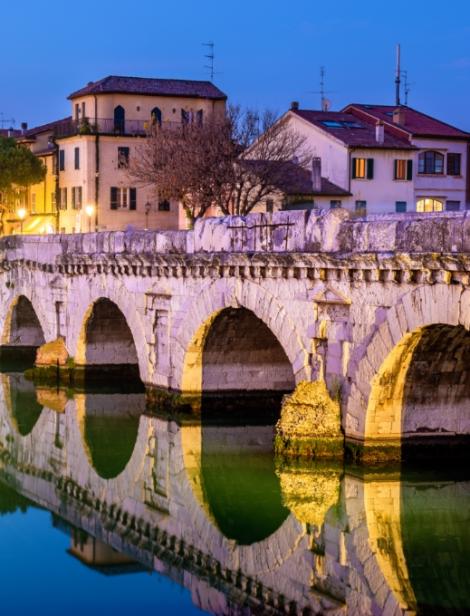 THE FUN NIGHTLIFE IN RICCIONE
Riccione, the hub of nightlife and Aperitivi, is only 4 km away. Every summer, this town is taken by storm by young people who want to spend their evenings in the glamorous clubs and by people who would like to do some shopping in the renowned boutiques along Viale Ceccarini.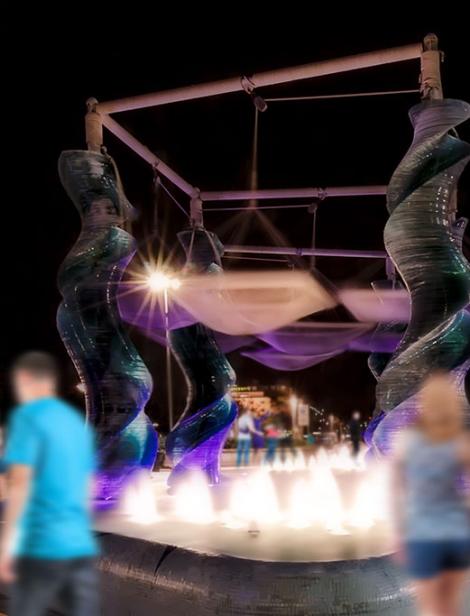 A VISIT TO THE ANCIENT REPUBLIC OF SAN MARINO
A trip at high altitude to the oldest republic in the world is a must! A little gem set on Mount Titano with a typically medieval appearance and truly stunning scenery. For a thrilling experience, we recommend travelling to the historic centre using the new cable car.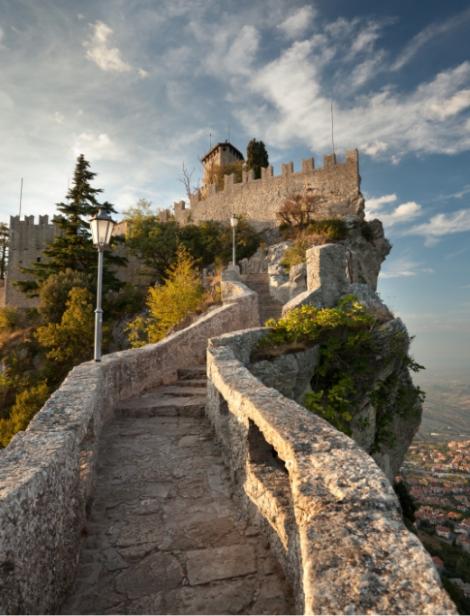 A GLIMPSE OF THE ROMAGNA HINTERLAND
In the heart of the Romagna region, there are many quaint villages: the majestic fortress in Gradara, the small village San Giovanni Marignano famous for the event La Notte delle Streghe (The Night of the Witches), the castle in San Leo that is a significant Italian photographic landmark, and Saludecio, home to fairs and food and wine festivals.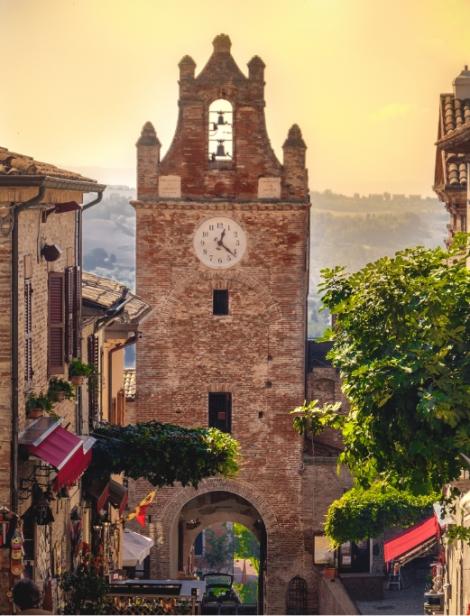 THE AREA WITH THE MOST AMUSEMENT PARKS
Surrounding the hotel, within a radius of only 10 km, are the most beautiful theme parks in Emilia Romagna, reachable by car or bus. There is something on offer for young and old who want to spend a fun-filled holiday: Aquafan (water games filled with pure adrenalin), Oltremare (to experience a direct contact with nature and animals), Fiabilandia (shows, attractions and entertainment for the entire family) and Italia in Miniatura (more than 270 miniature reproductions of Italy's architectural heritage).